Logo by Grant Tatum,

 Performance Shots by Lori Stabler, Ginger Wyatt Hood, 

Amelia Creel, DeJuana McCary & Alice Faye Love. Headshots by Kim Riegel Photography;  Videographer - Jonathan Nilson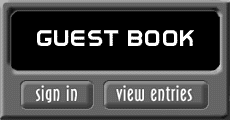 The Politically Incorrect Cabaret is a troupe of  a dozen singer/actors, dancers, writers and instrumentalists who appear in satirical variété cabaret in the style of the political cabarets of the late Weimar Republic. Featuring both improv and scripted dialogue, standup comedy, dance, authentic Berlin Cabaret material and big Broadway hits, the P. I. Cabaret confronts today's political climate head on. Decidedly adult, progressive and outrageously costumed, the group rocks with deliciously dark energy and a devastatingly accurate bashing of fascists, past and present. Based in Birmingham, Alabama, the P. I. C.  appears there and in Atlanta, Biloxi, Nashville, New Orleans and Huntsville. "Politically Incorrect Cabaret" is a registered service mark of the United States Patent and Trademark Office. It was born in 2004.

                                                          ~Diane McNaron, Director

  Recognized by RESIST, INC. for "on-the-ground activism!"

Outrageous,  Sophisticated  and  Always Progressive ...

 Phone 205.908.4424 

​for information.

1. Phone (205) 908-4424 for next performance info!

for info on upcoming dates!

DAVID GESPASS as BERNIE SANDERS

LA DONNA SMITH , opens with the "NATIONAL ANTHEM,"

                         CHRISTY VEST, piano

ANDREW DUXBURY,  the ANSAGER,  with CELESTE LABORDE & KAT HOSFORD in "THOUGHTS AND PRAYERS!"

ELLISE PRUITT MAYER 

as  THE WAFFLE HOUSE 

LADY, Left

                                POLL DANCE  -- "THE POOR                                 MAN'S FRUG" with CELESTE & CAST

ALEXANDRIA BATES as KAMALA HARRIS, left

GINGER WYATT as ELIZABETH WARREN

L to R, David Gespass, KRISSY WARREN-- Amy Klobuchar, Ginger Wyatt, Kat Hosford as MARYANNE WILLIAMSON,                                                 Alexandria Bates and LOU WILLIS, JR.  AS CORY BOOKER

MATTHEW PARRISH as BARRON TRUMP

THE ANSAGER SAYS GOODBYE TO DEMOCRACY AND  DIANE MCNARON,

 ARTISTIC DIRECTOR & CABARET SINGER, says goodbye to BERNIE SANDERS

PRISCILLA SMITH as DONNA J. TRUMP, MARK MCOLLOUGH as  ARLO GUTHRIE 

PHOTOS BY WINSTON LANCASTER